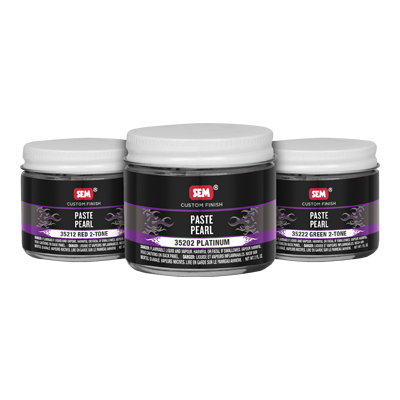 Find A Distributor
View Resources
Paste Pearls
Paste Pearls are concentrated effect pigments that add a mild frosted sparkle effect to custom paint jobs.
Features
Concentrated for easy mixing
Highly reflective pigments
Easy to create one-off colors
More Features
Applications
Basecoat
Mix Clear
Urethan Clearcoat
Properly prepped OEM finish
Properties
2 oz. jar
Available in 8 popular colors
Flash time: 10-15 min between coats
Safety Data Sheet Search
Sorry, no results found for "." Please edit your search term and try again.
View All SDS