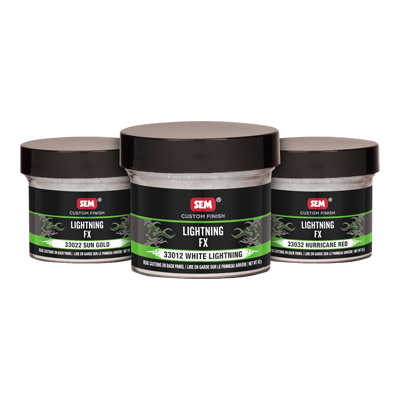 Find A Distributor
View Resources
Lightning FX
Lightning FX are vibrant glass pearl pigments that provide extra brilliance and sparkle to custom paint jobs.
Features
Add to color or clear
Highly reflective
Adds intense sparkle in sunshine
More Features
Applications
Basecoat
Mix Clear
Urethane Clearcoat
Properly prepped OEM finish
Properties
2 oz. jar
Available in 6 popular colors
Flash time: 10-15 min between coats
Safety Data Sheet Search
Sorry, no results found for "." Please edit your search term and try again.
View All SDS