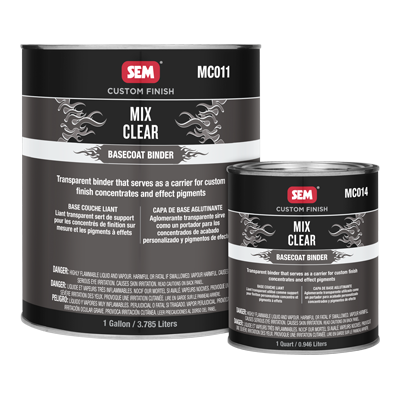 Find A Distributor
View Resources
Custom Finish Mix Clear
Custom Finish Mix Clear is a single component colorless coating used as a carrier for custom finish concentrates and effect pigments.
Features
Excellent color holdout
Can be used as a mid-coat clear to protect artwork
Transparent for vivid colors
Minimizes tape tracking
Fast drying
Easy to use
More Features
Applications
Properly prepped primed or painted surfaces
Basecoat
Properties
Gallon or Quart containers
Coats: 2-3
Flash time: 5-10 min
Dry time: 30 min
Safety Data Sheet Search
Sorry, no results found for "." Please edit your search term and try again.
View All SDS