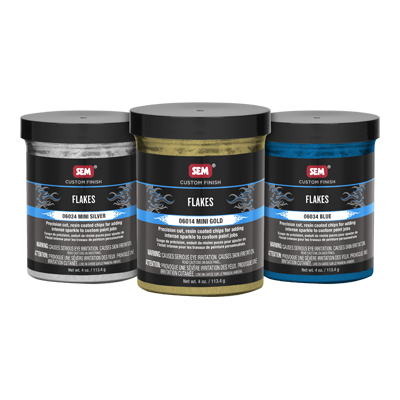 Find A Distributor
View Resources
Flakes
Custom Finish Flakes are precision cut resin coated chips for adding intense sparkle to custom paint jobs.
Features
Brilliant, jewel-like colors
Provides extreme effect
Fade and solvent resistant
Easy to apply
More Features
Applications
Basecoat
Mix Clear
Urethane Clearcoat
Properly prepped OEM finish
Properties
4 oz. jar
Available in 9 popular colors
Flash time: 10-15 min between coats
Safety Data Sheet Search
Sorry, no results found for "." Please edit your search term and try again.
View All SDS