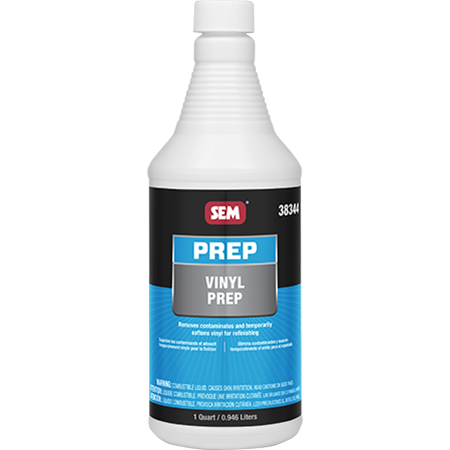 Find A Distributor
View Resources
Vinyl Prep
Vinyl Prep is a strong solvent blend critical to refinishing vinyl.
Features
Removes soil, wax and grease
Temporarily softens substrate
Promotes adhesion of top coat
Works quickly
More Features
Properties
Available in aerosol or quart containers
Clear
Ready to use
Safety Data Sheet Search
Sorry, no results found for "." Please edit your search term and try again.
View All SDS