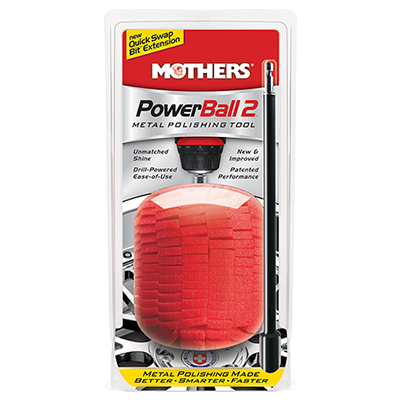 Find A Distributor
View Resources
Mothers® PowerBall 2®
Mothers® PowerBall 2® makes polishing deep-dish wheels smarter and faster. Combined with any Mothers® metal polish for a mirror-like shine on any uncoated, polishable metal finish.
Features
Unmatched shine
Drill-powered ease-of-use
Patented performance
Metal polishing made better, smarter, faster
More Features
Properties
10" quick swap bit extension
Colors & Sizes
Sorry, no results found for "." Please edit your search term and try again.