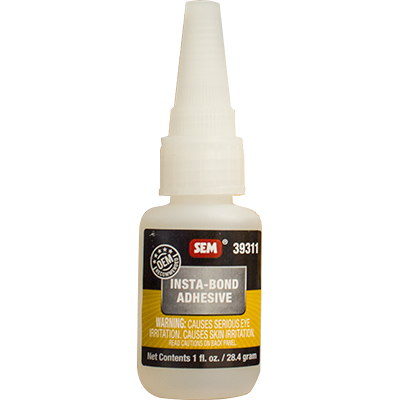 Find A Distributor
View Resources
Insta-Bond™
Insta-Bond™ Adhesive is a general purpose, acrylic adhesive for bonding trim pieces, emblems, moldings and other small parts. Insta-Bond Accelerator is a chemical catalyst for acrylic adhesives.
Features
OEM Recommended
Holds torn plastic together during repair
Provides high strength bonds
Also for use on vinyl, metal and glass
Accelerator creates instant bond
More Features
Applications
Plastic
Vinyl
Metal
Glass
SMC
Fiberglass
Rubber
Properties
Available as a kit or for individual purchase
Safety Data Sheet Search
Sorry, no results found for "." Please edit your search term and try again.
View All SDS