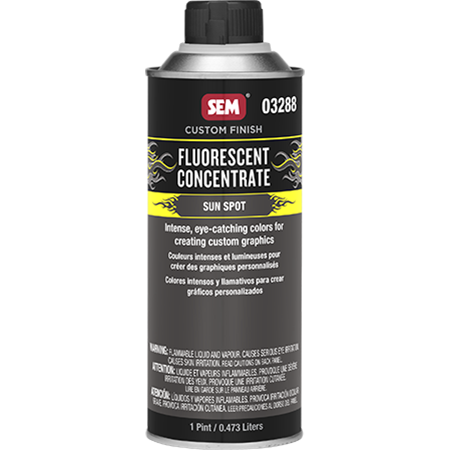 Find A Distributor
View Resources
Fluorescent Concentrates
Custom Finish Fluorescent Concentrates are a line of intense, eye-catching colors for creating custom graphics.
Features
Extra bright colors
High visual impact
Compatible with multiple paint technologies
More Features
Applications
Base Colors Bright White
Paste Pearls
Lightning FX
Flakes
Properties
Pint container
Coats: 4-5 medium wet
Flash time: 10-15 min between coats
Safety Data Sheet Search
Sorry, no results found for "." Please edit your search term and try again.
View All SDS