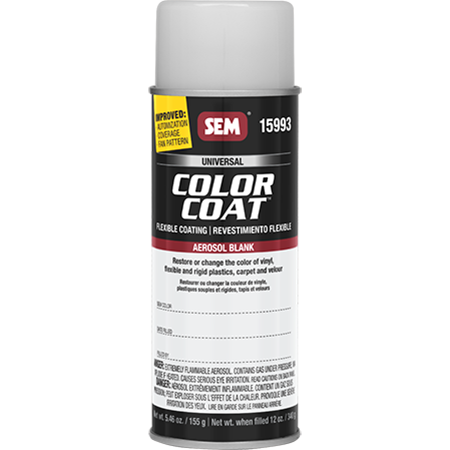 Find A Distributor
View Resources
Universal Color Coat™ Blanks
Universal Color Coat™ is a blank aerosol for filling custom Color Coat colors.
Features
Ideal solvent blend for Color Coat
Use with Omni or Fillon machines
Professional spray pattern
More Features
Applications
Custom Color Coat colors for vinyl and plastic refinishing
Properties
Recommended Fill Weight: 180 grams
16 oz. aerosol
Colors & Sizes
Universal Color Coat™ Blanks
Sorry, no results found for "." Please edit your search term and try again.